Criteria for choosing an Elevator COMPANY
Tuesday, 08/02/2022
webmaster
There are many elevator installation companies on the market today with many different sizes. It is very difficult to evaluate and choose a reputable and quality elevator company with current information. Please take a look at the criteria to evaluate a reputable elevator company.
Company operation experience
Considering the company's uptime is the first factor in assessing the reliability of the elevator installation company. If the company does not perform well, it will not have a long development time
The level of the company's human resources
Elevator installation company has a team of experienced and experienced engineers and personnel who can handle large elevator projects. Elevator company can provide customers with many optimal options for the best use as well as the best economy.
Phuong Dong Elevator has a staff of nearly 200 people across the provinces and a technical team with over 20 years of experience in the field of elevators. Always put the interests of customers first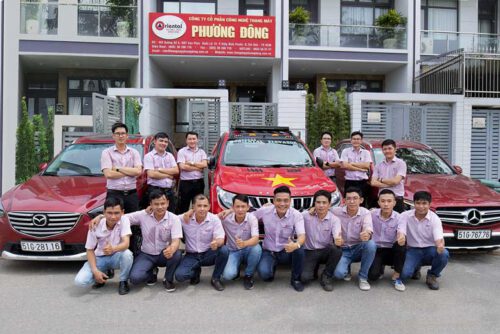 Projects that the company has installed
When we see the number of real company elevator projects, we will see the scope of activities. Knowing that major investors cooperate with elevator companies will assess the reputation and scale of the company's operations.
See more typical projects of the company: https://thangmayphuongdong.com.vn/du-an/

Origin and quality of installed elevators
There are two types of elevators on the market today: complete imported elevators and joint-venture elevators (assembled components). The installation company must provide the customer with a document of import origin as well as a certificate of product safety and quality.
Products without import documents may be used goods, so the price is cheaper than the market. We need to keep in mind before choosing an installation company
Elevator maintenance and warranty
Elevators are equipment used to ensure safety when using. The elevator installation company must have a standard elevator maintenance policy, to ensure that the elevator always operates well.
When the elevator has a problem, the technical team needs quick support. Currently, there are many companies that build on the business model and hire outside maintenance and repair teams.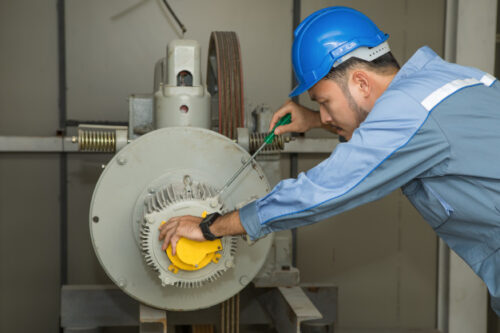 Orient Elevator fully meets the standards for customers to choose
Operating time for nearly 20 years in Vietnam market
Implement more than 1000 large and small projects from North to South with many types of elevators.
Professional and highly qualified staffs up to nearly 200 employees.
Detailed customer care policy.
Elevator showroom for customers to experience the best quality and service.
Contact HOTLINE 0933 56 57 57 for questions and answers